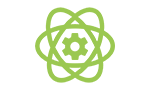 Project management and scientific-technical project support

Project management is carried out by Stefan Wetzstein, WS Consulting. The Cluster benefits not only from his many years of experience in Project Management, but also from his expert know-how in the field of bus construction and development.

In all these different topic areas, eBus-Cluster can rely upon long-lasting competencies in vehicle and drive technology of the Fraunhofer Institute for Transportation and Infrastructure Systems IVI, Dresden.
For experimenting on a vehicle, the Fraunhofer IVI provides the test vehicle to the eBus-Cluster. For integrating individual systems, the Institute develops appropriate interfaces which the project partners can then combine with their systems.
In addition to scientific and technical support, Fraunhofer IVI is responsible for approval and operational support. By installing various prototypical components in the first step, the development must be coordinated in close cooperation with relevant approval and testing institutions as well as representatives of the Association of German Transport Companies (VDV). Fraunhofer IVI examines all components in detail for approval and operability and communicates the results to project partners.
Fraunhofer IVI is also responsible for technical equipment and scientific support of the 12m electric bus. For this purpose, the Fraunhofer IVI defines the limits of the measurement setup and the measuring points in both the system and environment. Therefore, Fraunhofer IVI will be able to demonstrate an improved energy balance through holistic implementation of individual innovative system and evaluate the influence of a new system on the wellbeing and acceptance of passengers and the driver alike.

All necessary installations and modifications are done at
Bus Trailer Service GmbH in Oberwiera.